Heritage and the soul of the land in every bean
Venkids Valley Estate is a third generation plantation that produces some of the best coffee in India by harnessing decades of knowledge, proven traditional growing methods and new technology that improves processes and quality.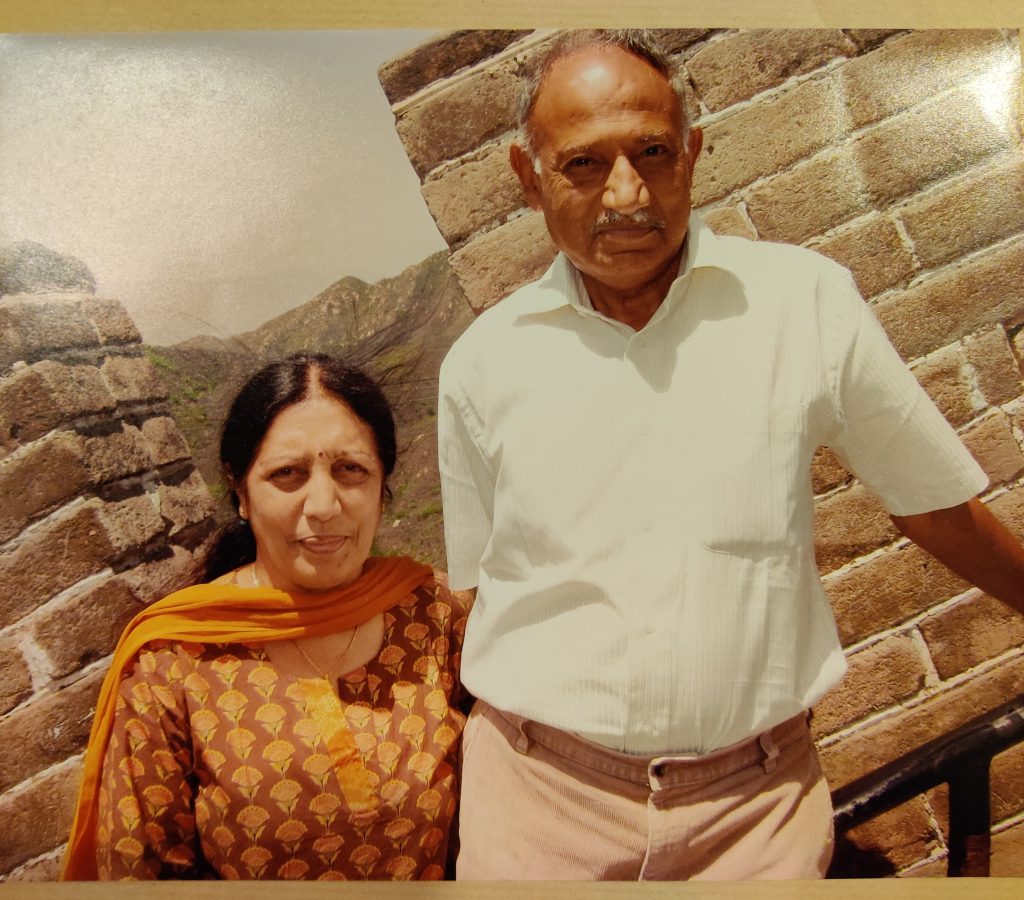 It was started by Late M.N.Cariappa's father who saw the potential of the land and instilled a great foundation for growing good coffee. Equipped with a Degree in Agriculture and work experience across South India, Cariappa took over the farm and expanded his holding across the district of Coorg. By combining traditional methods of coffee farming with new processes, Cariappa soon became one of India's most successful and eminent coffee growers.
Venkids Valley is now run by his son Pavan Nanjappa who worked with him for years in this farm and also at others owned by his father. Nanjappa and his wife Shilpa harvest both Arabica and Robusta on the farm under the brand name of Papakuchi.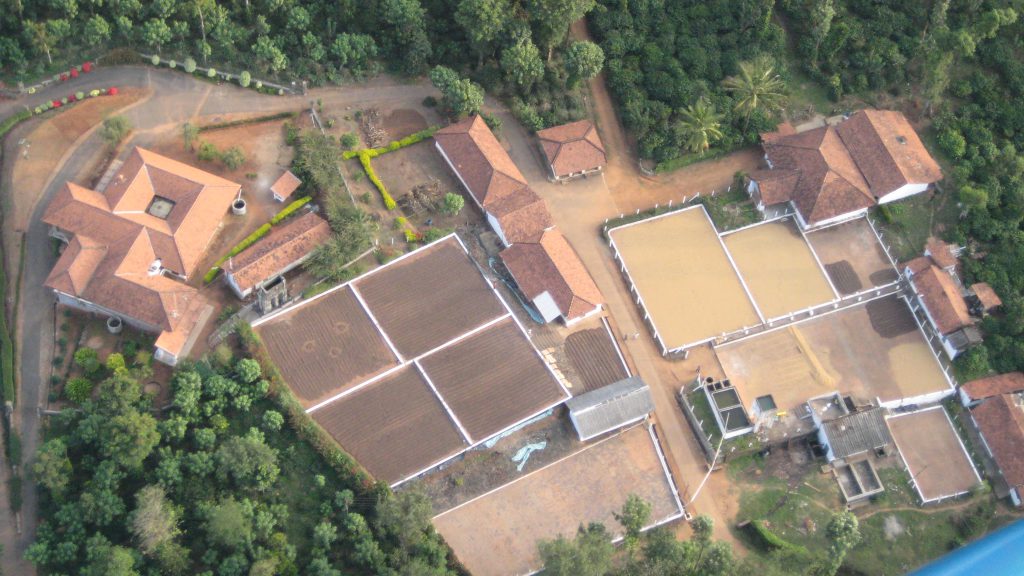 A walk through
The farm is home to over 40 varieties of jungle trees where the coffee is shade grown at an elevation of 3000-3800 feet above sea level. Spices such as pepper and cardamom and fruits including oranges and avocados are also grown. 50-60 varieties of resident and migratory birds and the scattering of wild bees balance the eco-system, making the region an exclusive hub of biodiversity.
The region boasts of fertile soil, diverse vegetation and a balanced climate which ecologically contributes to the unique flavour of Papakuchi Coffee. The coffees have pronounced notes of caramel, fruit and chocolate to tantalize your taste buds.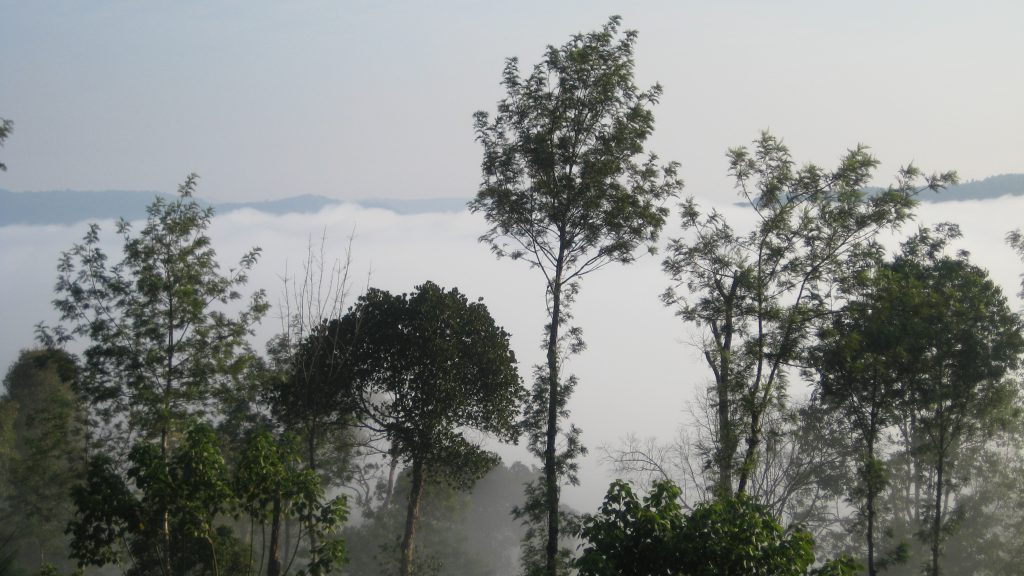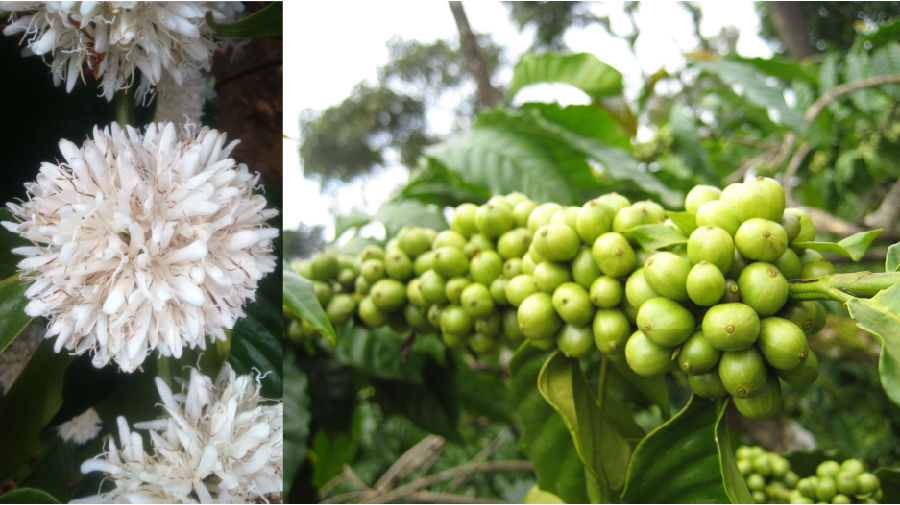 Fruit to Bean:
The harvest season is from November to mid-January for Arabica and from February to mid-March for Robusta. The farm has two strains of Arabica – SLN 6 and Catuai Selections. The strains of Robusta are Congensis and Peridinia, making it easy for strain-wise and block specific picking in order to maintain traceability. The fruit is handpicked by workers at the farm and is pulped on the same day. Fermenting is taken up to enhance the notes in the coffee. On completing the fermentation, it is washed and sun dried. The farm also has the option of mechanical drying.
Type of Coffee Process carried out at the estate: Washed, Natural, Honey Sundried.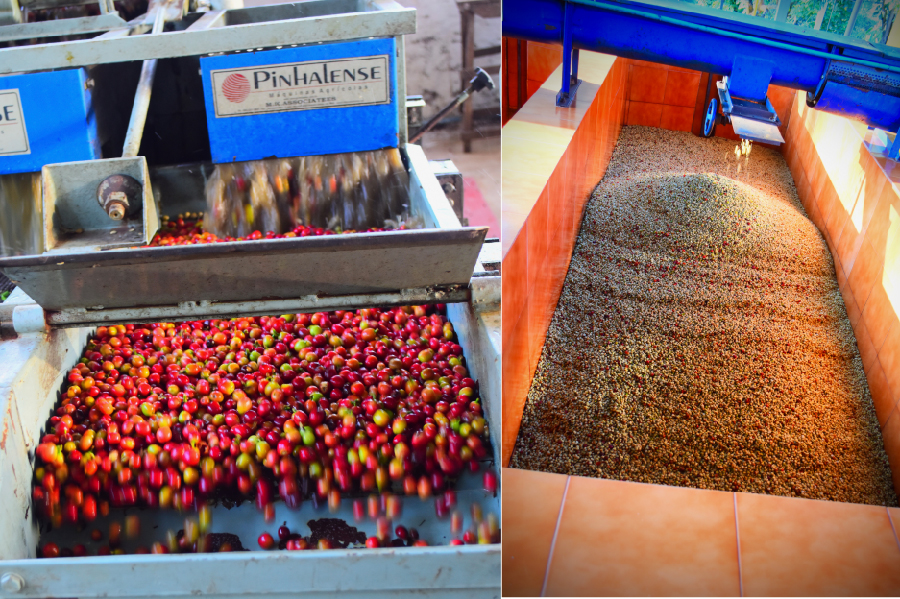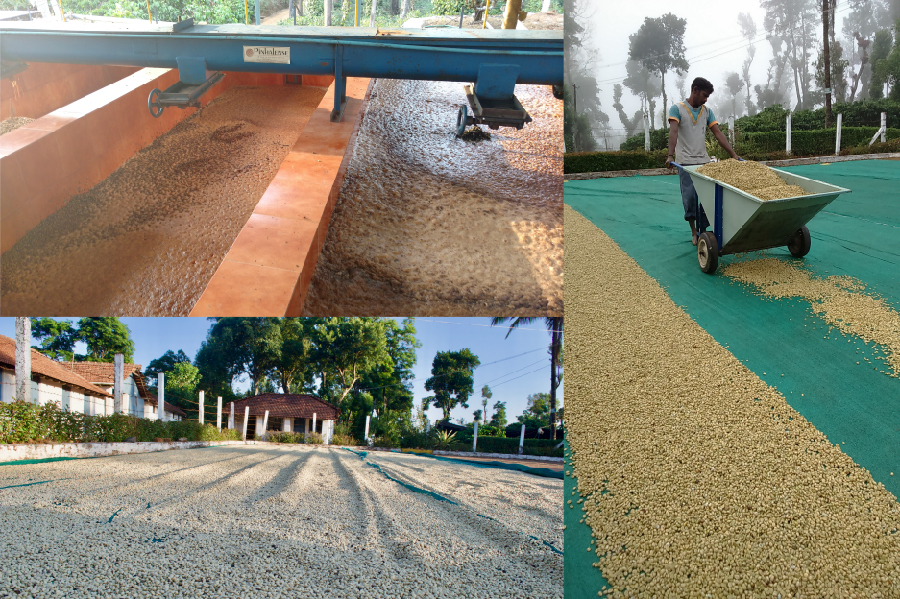 Loyal Workforce
The farm is proud to have a long standing and dedicated workforce that enable the smooth functioning of processes. Their skill in handling and processing the beans ensure the very best of produce is marketed. In addition to benefits provided by the Government, initiative is also taken to support them by providing free education, medical expenses and amenities like electricity and water at no cost to them. With the keen intention of being environmentally conscious and sustainable, provisions for rain water harvesting and harnessing of solar energy has been made in the labour units and staff housing.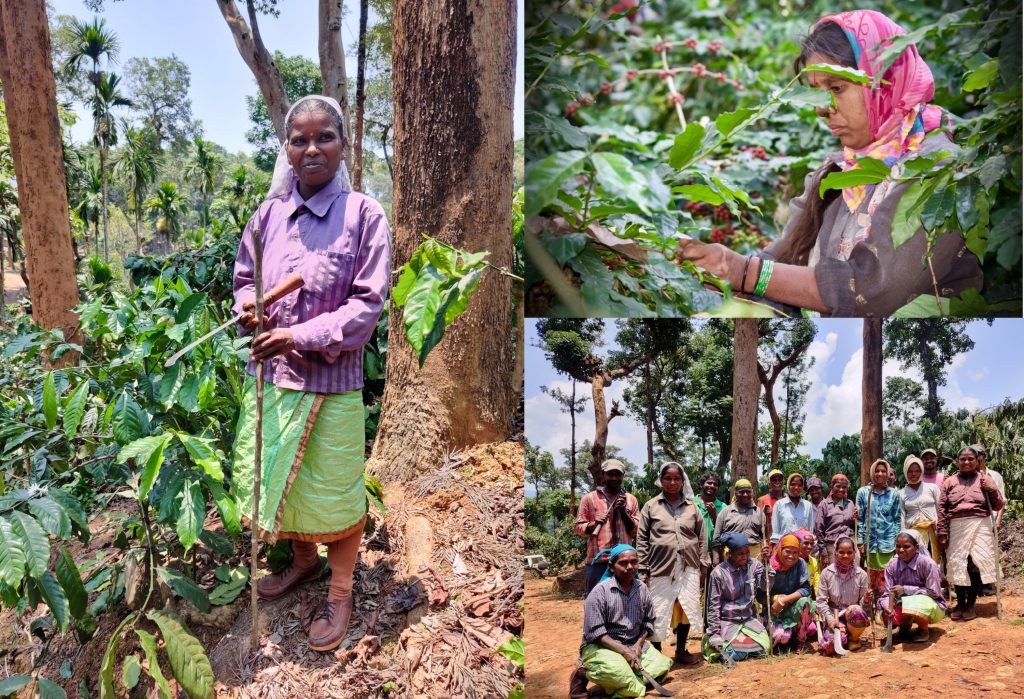 The journey ahead
With every generation, the vision of growing and promoting quality coffees has widened. What started out as maintaining good cultivation practices has blossomed into 'Papakuchi Coffee', a brand that has grown internationally and is now synonymous with great coffee beans produced to meet the highest standards.
Consistency and personal touch set the benchmark for roaster- farmer relations. Papakuchi Coffee is proud to successfully produce Specialty coffees and will continue putting the soul of Coorg and a piece of its heritage in cups.